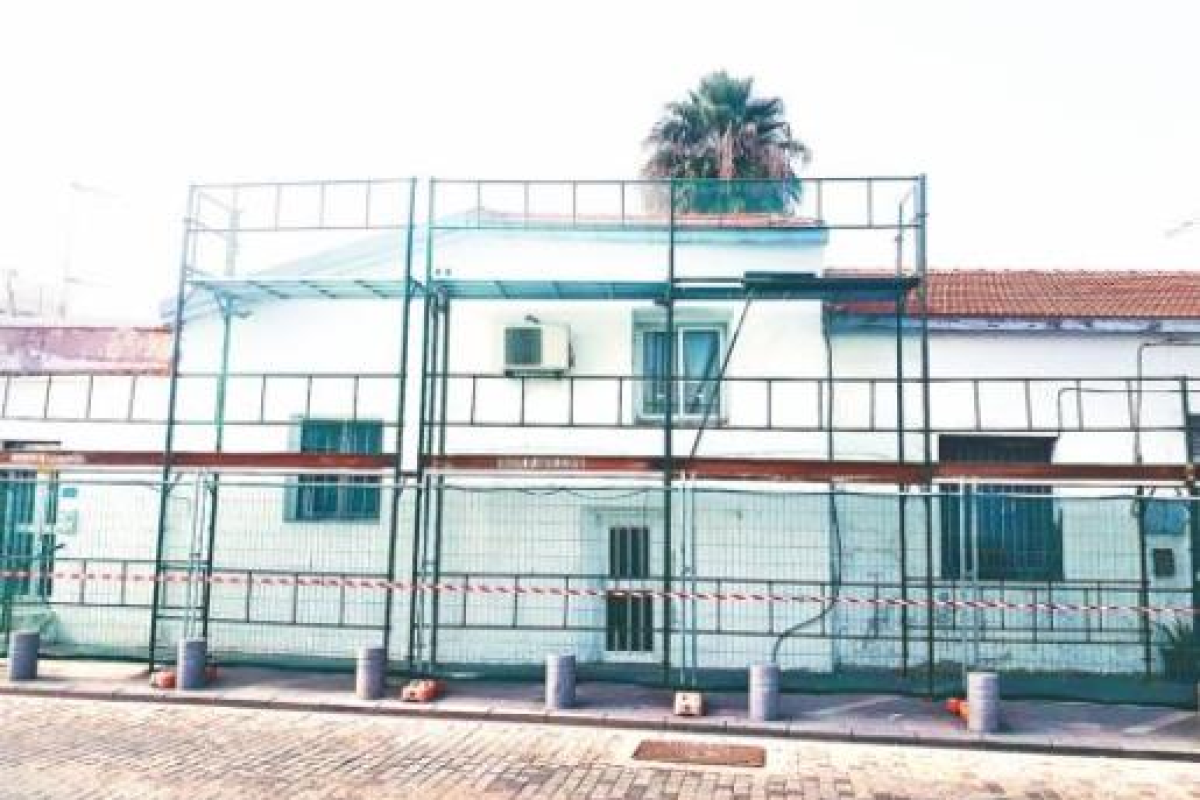 They paint the shop window of Larnaca
The city's municipality is preparing the Larnaka window, which has begun the implementation of one of the most impressive projects announced and concerns the restoration and coloring of the facades of the buildings on the coastal road Piale Pasha. The first works began on October 31, and the project, according to the contract signed, should be delivered in 15 months.
The aim of the project is to highlight the traditional architecture and history of the area and at the same time to improve the quality of life of residents and visitors. Announcing the start of the works, the Municipality of Larnaca says that upon their completion, the area, which connects the coastal front of Finikoudes with Mackenzie, will be a jewel for the city. "The coastal district of Piale Pasha is the first image a visitor sees. The Municipality of Larnaca is enthusiastic about this project and promotes its immediate implementation".
At this stage, work will be carried out, mainly of an architectural nature, to restore the facades as much as possible to their original form. For this reason, there will be removal of loose skewers, materials and coatings, removal from the final surfaces of linings with ceramics or stone, signs, inscriptions and materials that are not in line with the character of the area.
Especially for listed buildings, the provisions of the Listed Buildings Law 240(I)2002 and Article 38(4) of the Law on Town and Country Planning will be followed, regarding building works and conversions to listed buildings. In addition, structural elements will be cleaned and rust removal, cracks and damage in the masonry will be repaired, as well as repairs of the fronts of balconies and carcans. In order for the whole area to have a uniform character, doors and windows in the buildings will be replaced and funnels, tanks and electromechanical equipment (e.g. cables) will be hidden.
The most interesting "part" of the project, however, and the one that will change the image of the whole area, is the painting of the facades and the side facades of the buildings with earthy colors, which were drawn from the rich historical "canvas" of the city. The colors, selected by a group of well-known artists, were taken from archives, paintings and period engravings.
The study of the project was made by the office ARMON CHOROS ARCHITKTONIKI LTD and its contractor is the Company KE.PA.MA. The project can be co-financed by the Operational Programme Thalassa and the Municipality of Larnaca and the estimated cost amounts to €1.116.930 + VAT.